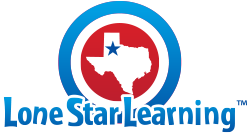 I love it when I find a product that is simple, easy to use, liked by my children...and works! I found all of these aspects in the "Get the Picture" cards from
Lone Star Learning
. My family received the
Greek and Latin Roots
cards. I was thrilled to get to use these with my two middle- school aged sons, since I felt that "roots" might be a missing part of their homeschool education.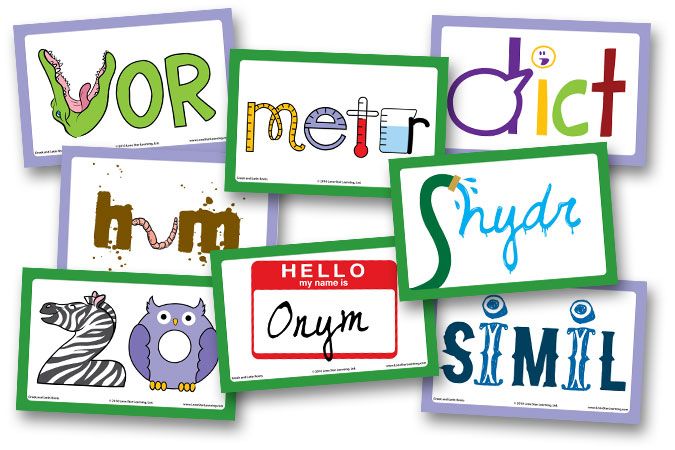 The idea here is to help students learn Latin and Greek roots, which will then in turn help with vocabulary and spelling. This is done by using colorful cards where the root word is made to look like what it is. For example "hydr" means "water". (See above example.) The answers are not given on the card itself, but on a separate card (for the mom/teacher to use). These cards can be put up in your home or classroom. We used them as "flash cards". There are 30 Latin root cards and 30 Greek root cards. The
L
atin cards are
L
avender and the
G
reek cards are
G
reen. (Clever, huh?) These are nice, large cards. They measure 5.5" x 8.5". These colorful cards are printed on heavy cardstock. The cost for this set is $39.99. They can be used with children (approximately) grades 3rd-8th.
Latin Root Cards
Greek Root Cards

We started using the cards almost immediately after we received them in the mail. They were that simple. At first, I used the cards to quiz both of my boys together. I let them figure out on their own (if they could) what the root meant. I told them the answer if they needed help. After doing it that way a few times, I then let them take turns calling out the correct root meaning. Later still, I gave one son all the Latin roots, and the other all the Greek roots. The next day I'd switch. We did these fun drill for several weeks, about 3 times each week. It only took a short amount of time each day. They really enjoyed it....no complaining here!
Today, I decided to give my boys a "pop quiz" on all the roots. The quiz was a matching quiz, with no hints from the cards. No pictures. They both made an "A"! The only "studying" they did were the short drills we did a few times a week. (I did find it funny, though, that one of my sons was apparently "stuck" on one of the words. He "drew" the word in the margin of the quiz...this helped him get the correct answer!) For us, this product
really
worked!
Lone Star Learning makes other great products as well:
Science Vocabulary Pictures
Disclaimer: As a member of the TOS Crew, I received this product, at no cost to me, in exchange for my honest review. I was not required to write positive review nor was I compensated in any other way. All opinions I have expressed are my own or those of my family. I am disclosing this in accordance with the FTC Regulations.