Do you find that it's many times difficult to fit in Art Education with all the other subjects and interests in your homeschool? What if you could make it a part of your family time?
Birdcage Press
has made that easy with their
Go Fish for Art Cards
. Our family received the
Go Fish for Impressionist Artists
cards to review. We have enjoyed the game, and are learning about Impressionist art by "osmosis"!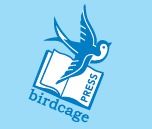 What's Included:
The 36 Go Fish cards come in a sturdy box. The box holds the cards and has a pocket for the 28 page fact book that tells about each artist represented in the game.
The Cards:
There are 9 sets with 4 cards each. 8 of the sets are about a particular Impressionist artist. One of the sets is just about Impressionist art itself. Each card is numbered. Each artist has all of one number. For example, Berthe Morisot is number "4". (This numbering system really helps with recognizing and organizing one's cards.) On each card there is a picture. Beneath the picture is listed all works of art one must collect to complete a set. The title at the top and in bold is that particular work of art.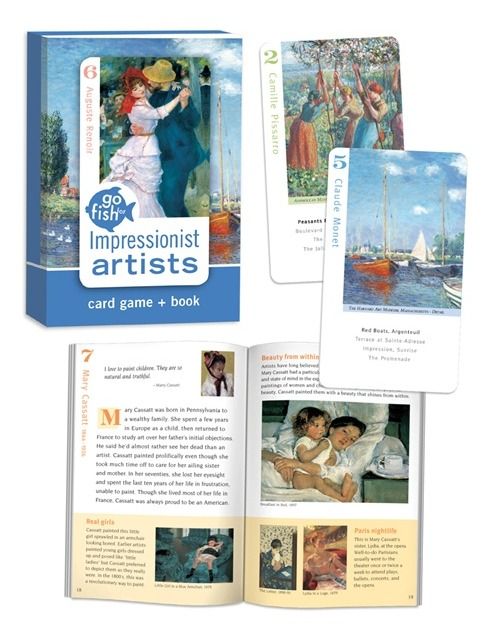 The Game:
This game is for 2-3 players. You do not need any prior knowledge about art to play. You learn as you go. How much you know or don't know about art does not determine the winner. One plays by the basic rules of "Go Fish". The goal is to collect as many sets of particular artists as you can. (There are other options of how to use these cards. We just played "Go Fish", but you could play a matching game with these cards, for example.)
Age Range:
Go Fish Impressionist artists is recommended for ages 7+.
Cost of Product/Similar Products:
The cost is $11.95 for the Impressionist Artists Go Fish Cards.
Our "Impressions":
*There are difficult words to read and coordination is needed to find which part of art you are looking for, so some children may need assistance. Because of this, I would say that ages 10+ could play this game independently.
*We wish that the book included pronunciations of all the artists' names and art titles. I think we may have butchered some of them!
*Our 12 and 14 year-olds loved this game...as did mom and dad! Definitely not just a kids' game!
*We tried this game with 2, 3 and 4 players. 4 players may not be ideal, but it worked for us!
*The cards were a bit larger than usual, and very sturdy. This makes for nice playing and a long-lasting product, but shuffling was difficult.
*What a GREAT way to learn! I love how they combined a simple game like "Go Fish" with Impressionist art...clever!
*Note: There is a nude picture of a woman on one of the cards. (Edgar Degas, "Woman Bathing in a Shallow Tub") We played one round without the Degas set, and it worked fine. I then decided to give the woman a bathing suit via our handy "Sharpie"!
*On a funny note: The first time we played this, I had my eyes dilated. Let me tell you...that made the game 10 times more fun for everyone! Hilarious!!
Go
HERE
to read more from reviews Birdcage Press.
There's more than just "Go Fish"!